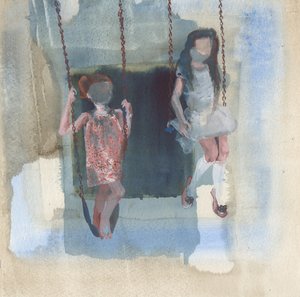 Dina Varpahovsky and Anya Charikov-Mickleburgh are taking part in a special fundraising exhibition for Eileen Skellern 1, a Psychiatric Intensive Care Unit for women at Maudsley Hospital in South London.
Over 100 artists have donated 20x20cm artworks for the exhibition, to be sold anonymously for £50 each, to raise money for urgent upcoming projects in secure and locked mental health units across the country.
Taking place at Griffin Gallery in London, the exhibition will showcase work that artists Julian Opie, Aimee Mullins, Harold Offeh, Nengi Omuku, Tamsin Relly, Paresha Amin and Tim A Shaw, created for the unit, in collaboration with patients and staff.
Hospital Rooms is an Arts Council funded charity that rejuvenates mental health hospitals with contemporary art www.hospital-rooms.com
25th April 2018
Griffin Gallery
The Studio Building, 21 Evesham Street
London W11 4AJ
www.griffingallery.co.uk