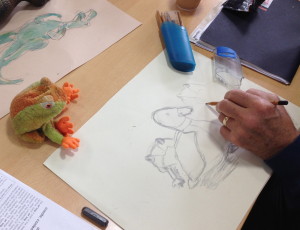 XAP's Liz Sergeant recently assisted with an Expressive Drawing session for patients and carers at St Francis' Hospice in Berkhamsted, Hertfordshire.
Local artist and teacher, Su Dean led the workshop, exploring expressive mark-making with graphite, paint and pastels with impressive results.
These monthly 'Open Studios' sessions form part of the creative therapy programme within the hospice, with a guest artist talk followed by a hands-on activity.