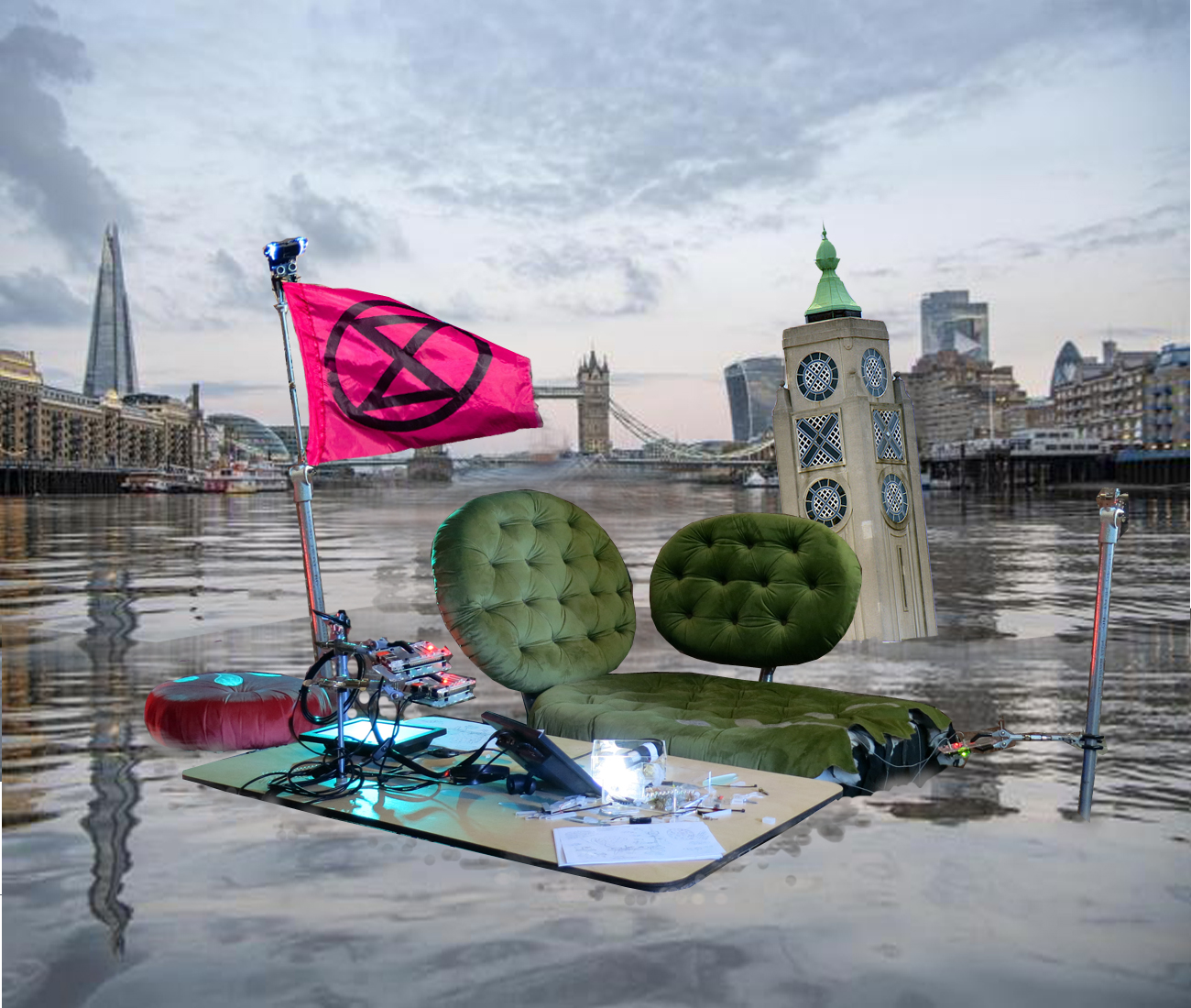 Set at the close of the 21st century, 'Mars & Beyond' looks back in time to the year 2020, when there was a catastrophic rise in global warming, deforestation, animal species extinction and plastic pollution in our oceans.
The vast immersive experience, taking place across five floors of London South Bank's iconic Bargehouse, brings together forty artists to explore human life now and in the future, examining the science of our planet and presenting imaginative alternative futures.
XAP's Laura Dekker has created a new installment of the Psychotropic Lounge and Garden, exploring distributed cognition and symbiotic relationships between distrupted domestic furniture and other objects, rogue electronics and living organic matter.  Visitors are invited to stimulate the data-hungry lounge: to stroke the needy psychotropic sofa, influence the moss garden and the elusive house cat, watch the fleeting thought processes of the lounge as it responds to people's presence.
Mars & Beyond runs until 15th March 2020