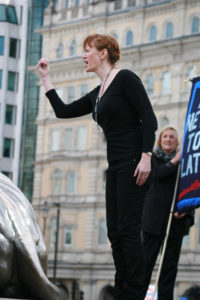 XAP's Liz Sergeant's video work 'Speaking of Charlotte' has been selected for the 'Fighting Talk' exhibition at SheFest 2018.  Taking place from 5th-11th March, SheFest is Sheffield's Fringe Festival for International Women's Day, and features a programme of events celebrating women and girls.
Liz says: "Delighted to have my video work 'Speaking of Charlotte' selected for SheFest 2018!  So glad that the story of Charlotte Despard, activist, suffragist and social reformer, will get another airing."
Congratulations, Liz. Fighting Talk indeed!